Victor Ooko  is the current secretary general of Egerton University students union and had the following to say on the students demonstration that took place on Thursday 28th March 2013 that led to the evicting of  the students from Egerton main campus Njoro …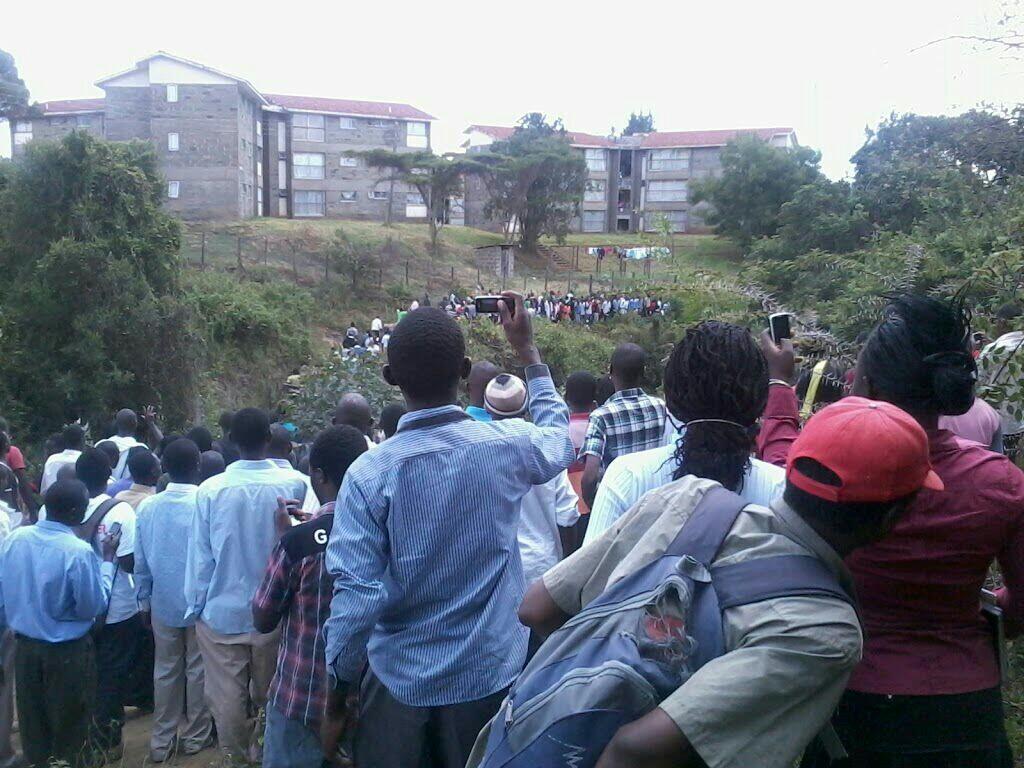 Q1. what was the main objective of the demo? And was the objective fulfilled?
To pass the statement that we cannot continue losing fellow students under unclear circumstances and pretend that it's business as usual. Yeah. It was achieved. The statement was clear to the administration, the residents and the police that life, especially that of a fellow comrade is very important to us.
Q2. Was the senate justified in sending the students home at such a short notice? what reasons did they have for sending them home?
The decision was illegal since the Student leadership was not represented. The D. A and the Chair together with the entire executive were tricked into waiting outside for a moment to justify the demo, only for all senators to walk out with the typed decision. They gave the reason that the community around was polarised from the destruction of their property and that with the gate was broken, anything could have happened to compromise our security.
Justified, I leave that to the judgement of those who shall be reading this.
Q3. Those living in the diaspora are concerned about their
security especially in Ahero. With the current strained relationship between them and the residents, what is the administration and S.U.E.U doing to improve this relationship?
The administration,on the request of S.U.E.U has called on the services of the Njoro police station to enhance the security until the situation normalizes. We also call on fellow students to report any issues that may compromise their security.
We shall seek to engage the local leadership mechanism in arbitrating issues of conflict between students and residents.
Q5. what was the cause of the students death as from the post mortem report? are the rumours about the damages fees true?
The student died as a result of losing so much blood over a long period of time from the injuries inflicted on his head especially.
No damage fees has been charged on any student by the time I am giving this response.
Comments
comments